Announcements
---
Due to the COVID-19 pandemic, our offices are open to the public by appointment only. We offer telehealth services and office-based appointments. Please contact our staff to confirm the location of your appointment.
As we plan for our next year, we are evaluating our current services and programs. We are always looking for ways to best serve your needs.  We are asking our clients and community members to complete a survey based on the services that were received in the last year.   All results are anonymous and will be used for improvement purposes only.   We have three different versions of the survey, please pick the one that best fits your description. The survey should take less than 10 minutes. Please complete the survey by May 31, 2022. We appreciate any and all feedback that you may provide.
Adult Clients (if you were 18 years or older when you received services)
Adolescent Clients (if you are between ages 14 and 17 years old when you received services; to be completed by the adolescent client, not the parent/guardian)
Parent/Guardian of Youth Clients (if the client is below the age of 18, the parent/guardian should complete)
---
Hours of Operation:
---
Our normal business operating hours are from 8 am to 8 pm Monday through Friday and 9 am to 12 pm on Saturdays.
---
Our Locations
---
106 Starret Street #100
Lancaster, Ohio 43130
Driving Directions
Phone (740) 687-0042
Fax (740) 687-6677
2238 S. Hamilton Road, #200
Columbus, Ohio 43232
Driving Directions
Phone: (614) 751-0042
Fax: (740) 687-6677
68 West Church St.,#318
Newark, Ohio 43055
Driving Directions
Phone: (740) 281-1777
Fax: (740) 687-6677
106 Stover Drive
Delaware, Ohio 43015
Driving Directions
Phone: (740) 417-9265
Fax: (740) 687-6677
---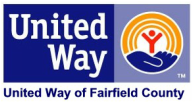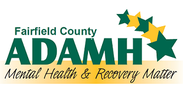 The Juvenile Sex Offender Program at MOPS is certified by ODYS – Certification Letter.
The Mid-Ohio Psychological Services, Inc., Doctoral Psychology Internship Program (MOPS-IP) in Health Service Psychology is APA-accredited.

MOPS is an APPIC Approved intern site.
Additional questions related to the program's accredited status should be directed to the Commission on Accreditation:
Office of Program Consultation and Accreditation 
American Psychological Association 
750 1st Street, NE, Washington, DC 20002 
Phone: (202) 336-5979 
Email: apaaccred@apa.org
Web: www.apa.org/ed/accreditation
Survey Software powered by SurveyMethods.com.