Trainer Bios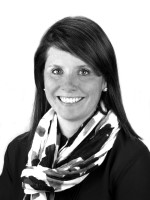 Kimberly Blair, MA, LPCC-S
Kimberly Blair, M.A., LPCC-S is the Executive Director of Mid-Ohio Psychological Services, Inc. She supervises clinical and administrative staff including executive, leadership, and management team at the agency. Ms. Blair has extensive experience with office and community based mental health intervention with adults, families, and youth. She has successfully worked with the court system and the child welfare system to establish and implement mental health services that empower individuals and families to enhance their own well-being. For more information about Ms. Blair's experience, please refer to her Vita.
---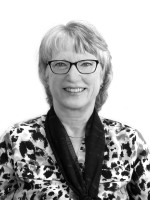 Claire Robitaille, Ph.D., LSW, Psychologist
Claire Robitaille, Ph.D., LSW, Psychologist has over 30 years of experience in the fields of education and mental health and currently serves in the role of clinical consultant for Mid-Ohio Psychological Services, Inc. Dr. Robitaille has practiced in a variety of clinical settings including community mental health agencies, private practice, and residential programs. In addition to her clinical work, she has experience with clinical supervision and consultation, program and staff development and training and education at both the undergraduate and graduate level. Her primary area of interest is in the field of child and family psychology. For more information about Claire Robitaille's experience, please refer to her Vita.
---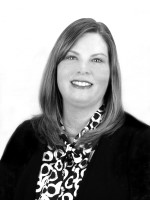 Miranda Zircher, M.S., LPCC-S
Miranda Zircher, M.S., LPCC-S, is a Clinical Manager in the Fairfield County Office. Ms. Zircher obtained her Bachelor's degree in Psychology and went on to obtain her Masters of Science degree in Mental Health Counseling, both from Wright State University. Ms. Zircher has twelve years of experience working in community mental health with adults, families, and youth. Ms. Zircher provides both clinical and administrative supervision to employees in the Fairfield County Office. She has an interest in Trauma-Informed Care and working with adult and youth survivors of trauma.
---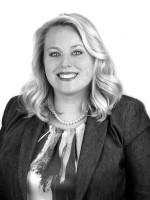 Tatia Williams, Psy.D., LPCC-S, Psychologist
Tatia Williams, Psy.D., LPCC-S, Psychologist has been providing clinical services to a wide variety of individuals since 2011. Dr. Williams serves as the training director for Mid-Ohio Psychological Services, Inc. Currently, Dr. Williams also serves as the coordinator for the Therapeutic Behavioral Services Program and clinical manager at the Delaware office where she continues to provide individual psychotherapy and clinical supervision. Dr. Williams holds a Doctorate of Psychology degree in Counseling Psychology from Carlow University in Pittsburgh, PA, where she also earned her Master of Science degree in Professional Counseling. She earned her Bachelor of Arts degree in Psychology with a minor in Social Institutions from Youngstown State University in Youngstown, OH in 2008. Dr. Williams has prior experience in several hospital-based mental health centers working in both intensive and non-intensive outpatient therapy with adolescents and adults. She has additional experience providing mental health and addiction treatment to adolescents in residential care and conducting graduate level courses in Applied Behavior Analysis. Throughout the course of her career, Dr. Williams developed a special interest in working with adolescents, families, and couples.
---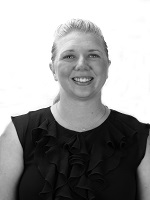 Kelsey Johnson, MA, LPCC
Kelsey JM Johnson, M.A., LPCC, is the Special Projects Coordinator and a clinical supervisor in the Newark Office. Ms. Johnson obtained her Bachelor of Arts Degree in English with a minor in Intercultural Ministry. She later obtained her Masters of Arts degree in Clinical Mental Health Counseling from Grace College and Theological Seminary. Ms. Johnson completed her practicum at Just ASK Addiction Treatment Services and her internship at Upper Sandusky Counseling & Life Coaching. During both experiences, she developed an interest in working with substance abuse and sexual addiction. Since beginning with Mid-Ohio Psychological Services, Inc. she has expanded her interest and experience to include working with trauma, personality disorders, sexual offenders, and sexually aggressive youth. She also has managerial and administrative experience prior to becoming a clinician. For more information about Ms. Johnson's experience, please refer to her Vita.
---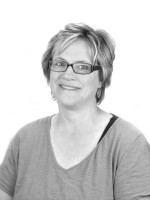 Ann Knecht, MS, LPCC-S
Ann Knecht, MS, LPCC-S is a clinical manager at Mid-Ohio Psychological Services, Inc. Ms. Knecht completed her undergraduate work at Ohio University and received her Master's in Professional Counseling from Grand Canyon University. Ms. Knecht provides counseling services to children, adolescents, and adults at the Lancaster location, and has a passion for expressive therapies and family work. In addition to clinical aspects, Ms. Knecht is also involved in staff and program development, and provides supervision to clinical staff. Ms. Knecht enjoys lifelong learning and community engagement.  For more information, please see her Vita.
---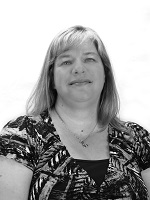 Rhonda Taylor, MA, LPCC
Rhonda Taylor, MA, LPCC, is a Clinician II at the Delaware office. Ms. Taylor earned her Bachelor of Fine Arts degree at Marshall University in piano performance, Master of Music degree at Carnegie Mellon University in piano performance with a Piano Pedagogy Certification, and Doctor of Music degree from West Virginia University with her dissertation addressing Self-Directed Learning in Adult Piano Students. After performing both nationally and internationally throughout and after her schooling, Ms. Taylor chose to take time off to be with family. She returned to school due to changing careers and graduated from Ashland Theological Seminary with a Master of Arts degree in Clinical Mental Health Counseling. She has been working at the Delaware location since Aug. 2016 as a generalist and has recently received additional training as a Tier 3 Star Behavioral Network Provider for working with Veterans, Active Duty Members of the Military, and their families.
External Presenters
---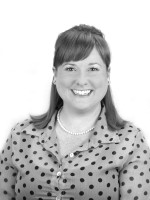 Maria Simpson
I am an independently licensed therapist who has 10+ years of experience in the mental health field.  Currently, I provide clinical counseling services for individuals, couples, families, and groups.  I have worked with various mental health difficulties such as: anxiety disorders, ADHD, mood disorders like depression and bipolar, substance abuse, anger management, trauma and abuse, and personality disorders.  I currently co-facilitate a number of outpatient group therapy programs for a major hospital system in Columbus, Ohio, specifically the Partial Hospitalization Program, Intensive Outpatient Program, and Aftercare Group Program.  I also provide individual, couples counseling, and family therapy services in a privately owned group practice in Gahanna, Ohio.
My passion and drive in life is to provide compassionate and empathetic therapeutic services to individuals by utilizing evidenced-based approaches such as Cognitive Behavioral Therapy and mindfulness-based skills and practice.  My therapeutic approach also draws heavily on principles of person-centered theory to create a non-judgmental environment for people to self-actualize in combination with teaching concrete skills to assist people with management of their symptoms and distress.
---