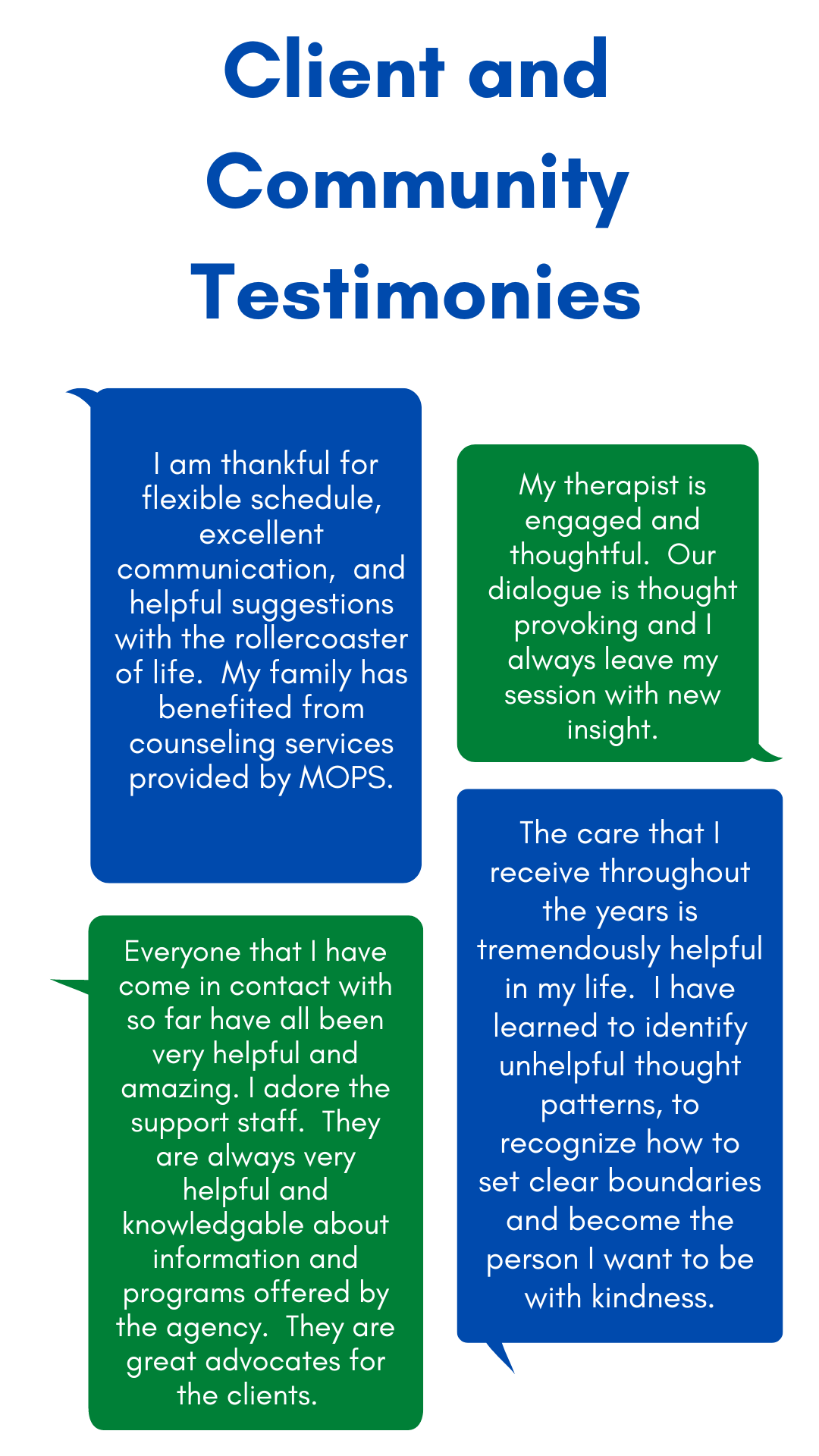 Our mission is to provide high-quality, cost-effective care to our community. You can support this mission by making a financial donation, provide us a letter of support, writing a thank you note to one of our staff members, give back while you shop, or participate in our community events.
Make A Donation
To make a donation, please choose one of these options:
Send a check to Mid-Ohio Psychological Services, Inc. 106 Starret Street, #100, Lancaster OH 43130
Email us at donation@mopsohio.com
Testimonials and Letters of Support
Pass on your gratitude by sharing how a MOPS employee touched your life through clinical excellence and compassionate care, please choose one of these options:
Give While You Shop
Gifts by Stock
Contact Us to Learn More donation@mopsohio.com
Give Your Time
To sign up for our volunteer bank please fill out this quick form and we will be in touch shortly.  To learn more about our volunteer program, please review our Volunteer Code of Conduct.
Corporate Donation
Contact Us to Learn More at donation@mopsohio.com